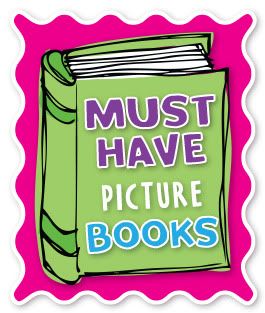 I am crashing the party-the Must Have Picture Book Linky Party, hosted by
The Teacher Wife
. Here are a few of my favorites:
Rechenka's Eggs: I love everything Patricia Polacco, but this is one of my favorites. I read this every year at Easter and teach my students about Pysanky and their symbolism. I have a decorated egg that I share with my kids after reading the book. It is a sweet story, and the pictures are beautiful.
"You put your head in, you put your head out. You do the Hokey Pokey and you turn yourself around...that's all we could do."
This book Cracks.Me.Up. I read this during our soil unit. Love it!
With a name like Pinkney, it has to be good! I love
The Talking Eggs
. Jerry Pinkney's gorgeous illustrations steal the show in this Creole version of a Cinderella story.
Another Doreen Cronin book-it's an election year, and I know that I will be reading this aloud to my third graders. I love all of the little jokes that are dispersed throughout the book-Duck even plays saxophone on late night TV during his campaign-funny!
My kids always LOVE when we are learning figurative language, especially idioms! I always share
A Chocolate Moose for Dinner
and
The King Who Rained
. Even though I have to explain some of the sayings, it is still a lot of fun.
I can't wait to look over other lists and get some new read aloud ideas!