I hope that everyone had a wonderful Christmas! Ours was so much fun. The house is a mess of new toys, but that's how it should be the day after Christmas. I am spending the day cleaning and playing with my daughter, and I am also taking the opportunity to join a party-a linky party, that is!
Bunting, Books, and Bainbridge
is hosting a linky to share some of the blogging highlights of 2012.
I am still relatively new to blogging, and I have yet to create anything to share on TPT (future goal for 2013). However, I have met many new people and learned more about the technology involved in blogging. Here are a few highlights to my year:
One of the
BEST
things that I did this year was to start my blog! It took me a few weeks to gain some followers, but then it took off. Like I said, I have met some great people and have picked up some great teaching and technology tips. Everyone is so friendly in the blogosphere! Another great thing that I did was to sign up to be a contributor (aka "coach") on
Technology Tailgate
. I feel honored to have my posts with those of some incredible techy teachers!
The post that I loved
BEST
was my Photo Booth tutorial on adding yourself to imported pictures.
Although I haven't created freebies to share, I feel that I have a lot to offer with my knowledge of technology. I learned this Photo Booth "trick" in June when I went to Discovery Communications headquarters, and I had fun going through the process to make it work and post the steps.
My post that had the
BEST
response was when I participated in the
Newbie Blogger Blog Hop
. Not only did it have the most page views, it helped me gain a great deal of followers!
Some of the
BRIGHTEST
bloggers that I "met" this year were:
Alison from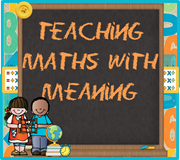 and Kristin from
Thanks to everyone for helping me get my start in blogging!